The Cassey Short : 4" - Pistachio
The Cassey Short
Super soft brushed material that feels like a second skin

Ultra stretch material that is breathable, sweat wicking, and durable

Moderate compression around waist for tummy control

Lightweight, softly brushed naked feeling

High rise waistband with minimal seams

Slightly V tapered butt seam

Available in 6" inseam!
About Cassey:
I spent majority of my life "skinny"with zero curves and minimal confidence.
In college I took my first steps into the campus gym where I made connections and received the education that would kick start my fitness journey.
When I met my husband I applied what I had learned with his years of experience in a gym and finally began to gain the weight, size, and definition I had always wanted.
For over 10 years I have experimented with so many programs and ways to gain mass through strength training, weightlifting, powerlifting, bodybuilding until 4 years ago when I had my baby girl.
Those first few weeks postpartum brought me back to a recent time in my life where I had lost both my father and grandmother within 7 months of each other. Seeing them completely lose the ability to simply move, in their last few months of life, broke my heart.
As a CPT I have a passion to not only help others achieve their aesthetic goals but to help people move optimally, to achieve those goals pain/injury free and to live their best life. MOVEMENT is something we take for granted and the more you move the more likely you are to extend your life and enjoy it!
Fabric Blend: Polyester/Spandex
Model Size: S
Model Stats: 5'4", 131LB, CHEST 32C, WAIST 23", HIPS 39"
Customer Reviews
Write a Review
Ask a Question
02/01/2023
Deena

United States
I feel bad not giving this a 5!!
So this isn't a 5/5 review because of the length on me! Over all I LOVE these shorts! The fabric is just amazingly soft and stretchy (seriously…you NEED it in your body), the waistband fits perfectly and I love the flattering glute seams. The 4" length just doesn't love my thighs. TBH I'm a 2.5"'girl because everything rolls on me and I'd rather have less fabric to roll. This material is just so soft that it's immediately just rolled right up into two tubes around my legs! I still wear them for walks but I can't do anything to intense in them.
Deena, thank you so much for the Cassey Short review! You can always exchange your item for the length that you are wanting! :)
11/05/2022
Heather

United States
Good vibin green
I've gotten sooo many compliments with these. My **** looks fabulous and legs look killer. I like the 6in in the Cassey rather than the 4, but it may be the solid color. The green go with a lot of different colors
Heather, thank you for the Cassey Legging review! We are so happy that you have received multiple compliments on these shorts. We appreciate the length feedback :)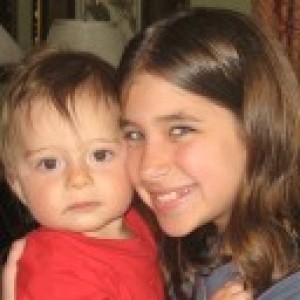 M
09/17/2022
Megan

United States
Unhappy
I got the 4" and it rides up so I'll be getting the 6" from now on - like I knew I should have originally but it was sold out. I don't like having to pull my shorts down repeatedly. Very comfortable and soft material. But can snag on anything. The reason, I have three stars is my brand new order had a threading snag in the shorts and I have tried contacting support three separate times to get it resolved and no one has gotten back to me. I don't appreciate spending $48 on shorts that are da. Aged.
Megan, thank you for the Cassey Short review! You can always reach out to our support team and return your items as long as they have not been worn before: support@ptullactive.com